Commercial moving made easy…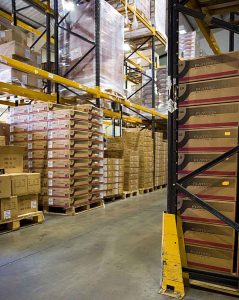 Country Club Logistics commercial moving program is the answer to your office and industrial relocation needs. A full roster of services and experienced project managers and crews give our clients on the move unmatched resources to take on any commercial, office complex and plant relocation.
Whether you need to relocate a few rooms within one building or populate a complex of buildings, you'll experience minimal interruption to your operations.
One of the most difficult times for any business is when they are forced to relocate their warehouse and production facilities. A well-laid out plan and timeline, well executed, can mitigate any disruption that may occur. Your relocation consultant along with his/her Country Club Logistics management team can develop a plan that will minimize your down-time and ensure that your transition is as smooth as possible.
Whether you are moving your factory to a new space, moving your inventory to a new distribution center or just moving a single piece of equipment to a different location, Country Club Logistics has the experience and expertise to get the job done right. With over 22 years of operations we have moved almost every type of product and equipment you can name. From a single item across town to multiple trailer loads across the country no job is too big or too small. When your products or equipment need to get moved safely and on time it is too important a project to trust it to a mover who can't get the job done right.
You can't afford to choose the wrong mover when the very lifeblood of your business depends on being up and running as soon as possible. If the job isn't planned right and executed correctly, you face idle workers, no production and unhappy customers. Your job is running your business, not moving it. Country Club Logistics can ensure that your business is up and running at your new location as planned.
We would welcome the opportunity to speak with you about your industrial moving needs.  Please feel free to use our convenient free quote form or call us at (901) 751-9611